Tryton TC
Technology Consulting Done Right
Empowering businesses with comprehensive IT staffing solutions
Our Pillars of Success
We provide the right consultants for each client's unique needs. We source and present the most qualified and diverse pool of IT professionals to our clients. Our expertise allows us to identify, assess, and present top-tier candidates who possess the technical expertise, industry knowledge, and cultural fit required for success.
Quality Candidates
We streamline the staffing and consulting process to save you time and resources. Leveraging cutting-edge technologies and streamlined processes, we ensure swift and accurate candidate selection, onboarding, and placement. By optimizing efficiency at every stage, we become your trusted partner in IT staffing and consulting.
Efficient Operations
We prioritize open communication, attentive listening, and a collaborative approach to understand your unique requirements, challenges, and goals. By fostering strong relationships based on trust and respect, we exceed expectations and become your strategic partner in IT success.
Exceptional Customer Experience
Why Tryton?
At Tryton TC, a premier women owned technology staffing and consulting company, we are dedicated to empowering businesses by providing comprehensive IT staffing solutions. With a leadership team boasting over 100 years of collective experience in the IT consulting and staffing industry, we are committed to delivering exceptional value to our clients through our three pillars of success: quality candidates, efficient operations, and an exceptional customer experience.​​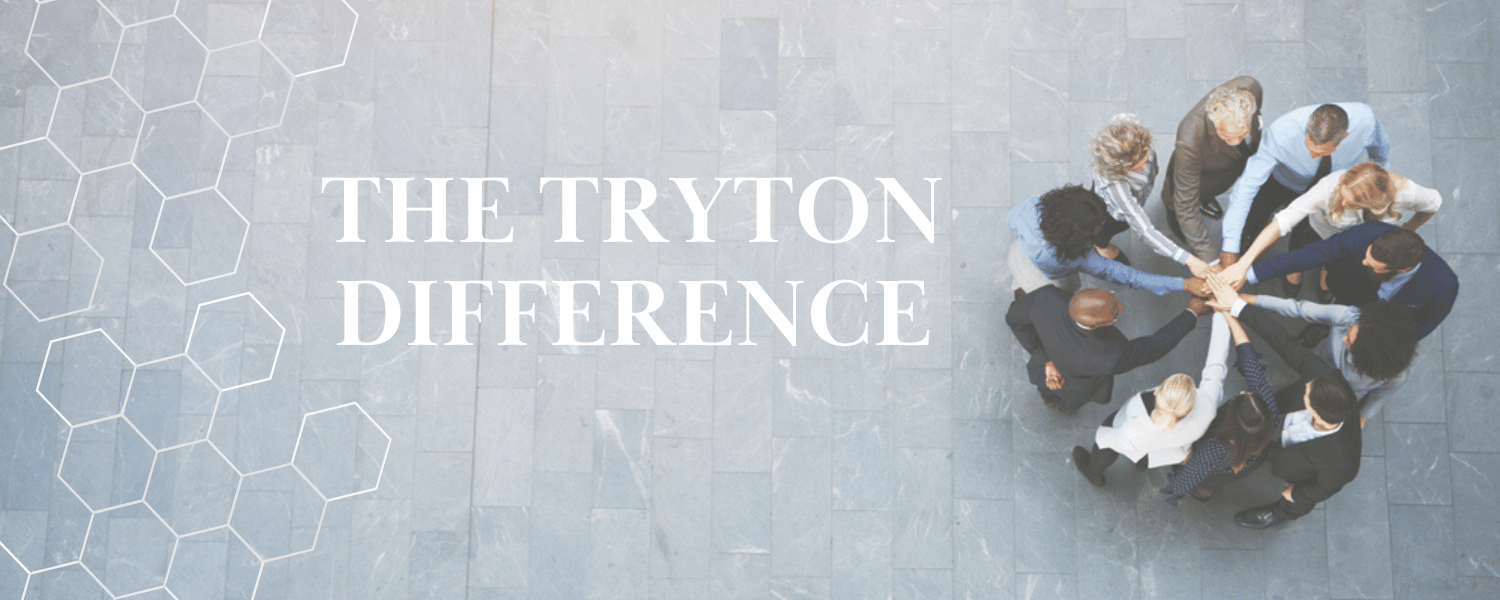 Our Commitment
At Tryton TC, we are driven by our mission to streamline IT staffing, empower businesses, and foster positive change within the technology industry. As a women-owned and women-led company, we are passionate about promoting diversity, inclusion, and equality within the technology industry. We actively seek opportunities to elevate underrepresented voices, empower women in tech, and contribute to building a more inclusive and equitable workforce. By upholding our three pillars of success and leveraging our expertise, we aim to make a lasting impact on our clients, candidates, and the communities we serve.